Steak, a beautiful part of beef, always promises for a delicious meal. Whether it is cooked at home or on occasion, it is always relished. For a better taste, it is always important to get a high-quality hand chopped steak. Flatwaterbeeef.com provides you high-end choice and superior quality Dry Aged Beef, to make your meal fantastic.
Steak is produced from a few muscles of beef defined as tenderloin, the short loin, and the ribs. These muscles are less exercised and contain a lot of tissues interconnected, that increases the time taken to cook it. That's why this steak's tenderness goes high.
Nebraska Runza using our 21 day dry aged ground beef. Only available at https://t.co/KQSasLvq6s. #beefcountry #GBR pic.twitter.com/xwxI1cbhWm

— Dry Aged Beef (@FlatwaterBeef) August 31, 2016
Flatwaterbeef.com provides beef that is 21 days dry aged and hand-selected by experienced butchers. With an experience of 40 years, these butchers assure that you only get a high-end choice beef according to USDA standards. All products pass USDA and get approved before coming to your hand. After the process of aging, this beef got properly Vacuum sealed and wrapped in a freezer paper. This provides a beef having maximum quality and a longer shelf life.
They provide you the superior quality dry aged beef. Dry aged beef is beef hung in a controlled climate in a cold surrounding from 15-28 days. Because of this process, moisture gets evaporated from it. It creates a greater connection between beef muscles to provide better concentration, and at the end a high-quality beef regarding taste. This also provides beef a tenderer cut as the beef gets to break down by natural enzymes. Thus dry aging increases the saturation and concentration of flavor and makes meat tenderer. The dry aged beef provided at Flatwaterbeef.com is kept 21 days in a controlled climate.
It's never easy to get a high end Dry aged beef as it is mostly found outside of large scale steak restaurants because it's long preparing process and the significant loss of weight due to the hanging. Wet aged beef has more overall weight as it contains some moisture that increases the amount of meat and makes it more accessible and easily available in the market.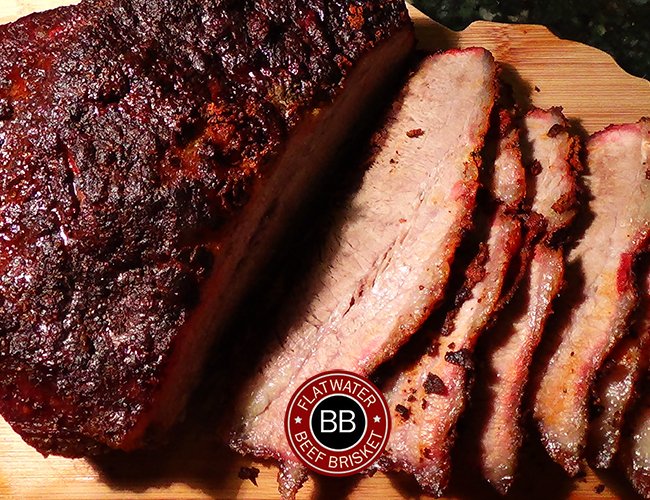 Flatwaterbeef.com provides you high end dry aged beef in a convenient process. They don't provide you any extra material to fill the box as their only motive is to give you a high-quality beef. The process that they use to produce dry aged beef is similar to 5-star steakhouses. This increases the flavor, taste, and tenderness of beef and makes it worth of a delicious dinner or any special occasion and gathering. The cattle they used are kept in the proper environment to maintain animal's health.
It's very simple process to get dry aged beef from the company. Generally, orders get shipped within a day or two of order and reach you within 4 days. These shipments contain dry ice to maintain optimal freshness. In the case of a late delivery or if warm beef is delivered, you get a refund without any charge. So now it's very convenient to get high-quality hand carved dry aged beef as Flatwaterbeef.com making it very easy.